The first completely scalable,
modular drive system for AGVs
The latest generation of Automated Guided Vehicles (AGV) needs drive solutions that reduce complexity, while ensuring maximum power density and safety. The iTAS® modular system gets right to the heart of this ambition: with its diversity, efficiency and individual scalability, our fully integrated, modular servo drive system offers an innovative modular solution that is specially tuned to the requirements of AGVs and logistical systems.

Servo drive technology – redefined
Design and individually scale DTS, get them up and running fast and use them reliably – with everything under control, at all times! With the interactive MotionGUI interface, plug & play is possible even for complex vehicle concepts.
Develop different vehicle concepts in a simple and reliable way for every possible application with compact dimensions – thanks to a complete system in which all components interact efficiently and process data can be continually monitored by intelligent web servers.
Fully scalable modular systems for individual requirements or specific sectors, which despite their individuality can be integrated in the vehicle with the greatest of ease.
Your requirements – Our solutions
Flexible, fully scalable servo drive platform
In the servo actuators of the iTAS® system, the motor and the helical, low backlash planetary gearbox combine to form coupling-free drive units, which boast an impressively high torque, a compact design, high tilting moments and a wide speed range.
Different equipment packages mean that iTAS® can be designed to suit specific applications:
Package "compact" with integrated dynamic brake as standard version for all packages.
Package"advanced" with an additional encoder for speed control or with wheel (VULKOLLAN® 93° Shore A) and mounting hardware for optimized load of the bearings of the actuator for higher loads
Package "performance" that combines all options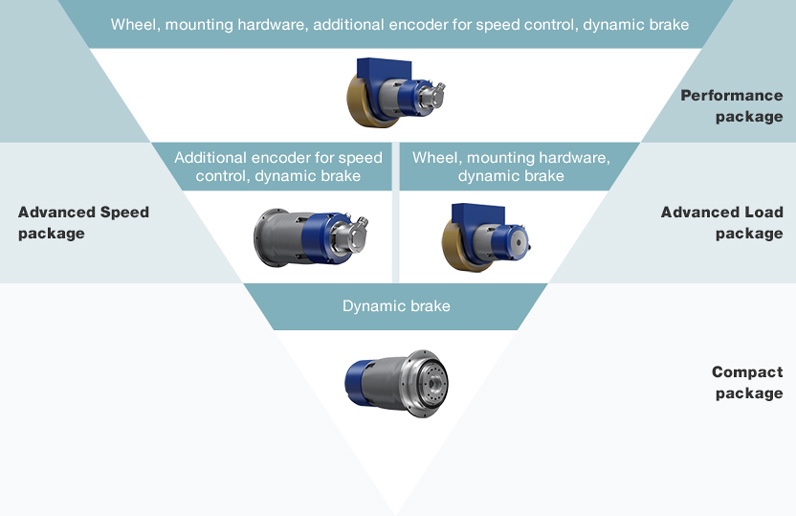 Intelligent communication

Actuators + electronics = efficiency²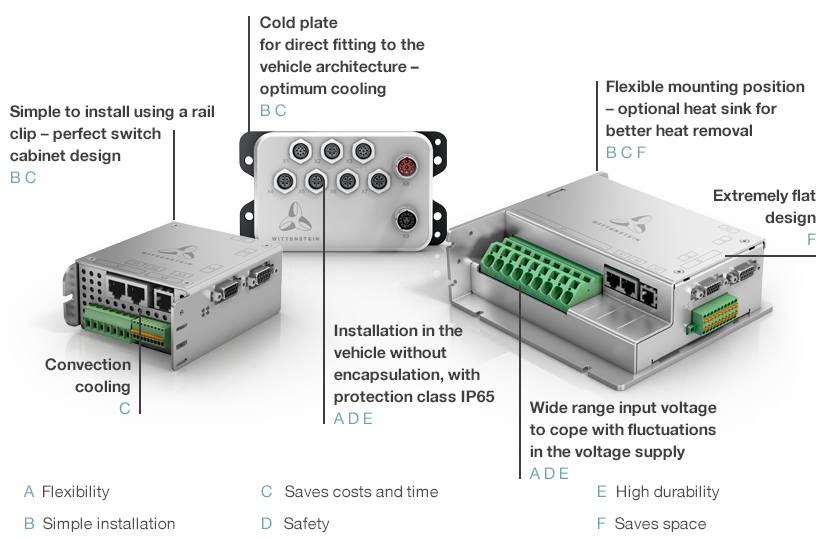 More intelligent. More efficient. Safer.
One of the key elements of the iTAS® drive system is the simco® drive series, which is highly flexible and simple to integrate. With branch specific functions such as brake actuation, energy recovery and acceleration sensor, the drive regulator is ideally equipped for use in the iTAS® drive system.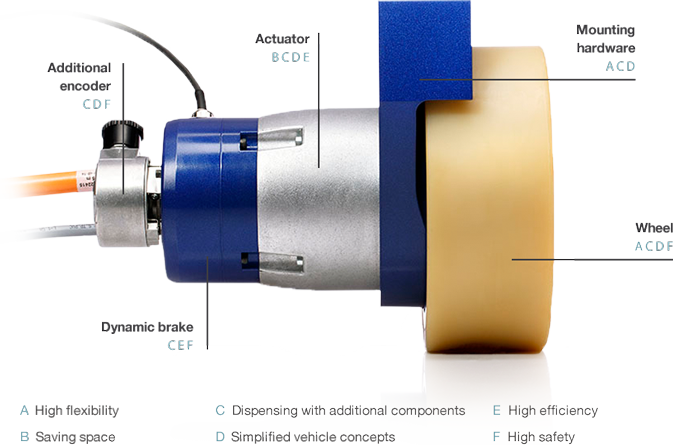 High power density in small dimensions
The core unit of the iTAS® drive system can be achieved in various sizes and equipment versions.
With sector-specific components such as a dynamic brake, an additional speed sensor for speed monitoring, and a harmonized wheel with connection, greater efficiency is achieved during development, implementation and operation.
Is there anything you'd like to know about the iTAS® servo drive system?
Do you require individual advice? If so, please contact us directly. We look forward to hearing from you!